Photo: Mårten Gustavsson

Photo: Mårten Gustavsson

Photo: Mårten Gustavsson

Photo: Ylva Granath

Foto:
Säbybergen
Nature reserve
Description
På cykelavstånd från Arboga, intill Hjälmare kanal, hittar du Säbybergen. Säbybergen sticker upp som en tydlig siluett i det flacka landskapet runt omkring. Här kan du finna lugn och ro bland krokiga ekar och gamla tallar i den vidsträckta skogen. Området bjuder också på dramatiska rasbranter, mossklädda bergshällar och lavar som hänger som skägg från träden. Ta med fika och svampkorg och lyssna efter hackspettens trummande, eller ta en motionsrunda längs den cirka fem kilometer långa skogsstigen.
Activities And Facilities
Nature reserve
Accessibility
Near parking
Facts

Kommun: Arboga

Skyddat år: 2007

Areal: 137 hektar

Förvaltare: Länsstyrelsen
Directions

Säbybergen ligger cirka 6 kilometer öster om centrala Arboga, längs med väg E20. Sväng av vägen söderut vid skylt Hjämaredocka. Parkeringen ligger längs med Hjälmare kanal cirka 700 meter från avfarten från E20.
Regulations

Välkommen att göra ett besök i naturreservatet!

Här finns regler som du som besökare måste följa. Reglerna finns till för att skydda områdets naturvärden.

Det är förbjudet att:

göra upp eld,
gräva, hacka, rista, måla eller på annat sätt skada jordytan eller fast naturföremål,
medföra okopplad hund eller annat lösgående husdjur,
cykla eller rida i terrängen,
fälla eller på annat sätt skada, levande eller döda träd och buskar samt att skada vegetationen eller naturföremål i övrigt till exempel genom att insamla örter, gräs, mossor, svampar eller lavar, med undantag för matsvamp och bär,
insamla insekter eller andra ryggradslösa djur,
fånga, döda eller bortföra djur,
klättra i boträd, föra bort ägg eller bo eller på annat sätt medvetet störa djurlivet,
på störande sätt använda radio eller annan ljudanläggning.

Dessutom är det förbjudet att utan Länsstyrelsens tillstånd:

sätta upp tavla, skylt, affisch, ha snitslade spår eller orienteringskontroller som sitter uppe längre än fem veckor,
använda området för organiserade arrangemang med över 200 deltagare.
Contact
Address
Kontakta mig om du har frågor om Naturkartan Västmanland.
Email address
Ulrika Mogren
Organization logotype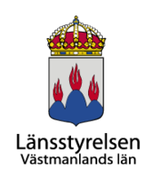 Questions & Answers
Ask a question to other Naturkartan users.