Photo: Sofia Sollenberg

Photo: Sofia Sollenberg

Photo: Sofia Sollenberg

Photo: Sofia Sollenberg

Photo: Sofia Sollenberg

Photo: Sofia Sollenberg
Hedströmmen
Nature reserve
Description
Vandra längs slingrande stigar nära branta sluttningar och raviner. Längs strömmen är grönskan djungellik. I området finns mycket fåglar och ibland häckar kungsfiskare och mindre hackspett här. Längs vandringen kan du se spår efter bäverns framfart.
Hedströmmen är också ett välkänt flugfiskeparadis. Inom delar av naturreservatet är det dock förbjudet att fiska. Inom de områden som det är tillåtet att fiska, måste du köpa ett fiskekort av den fiskeklubb som har rätt att fiska där. Information finns på tavlor som är uppsatta i naturreservatet eller på Fiskekartan.se.
Activities And Facilities
Nature reserve
Accessibility
Near parking

Near Public Transport
Facts

Kommuner: Köping och Skinnskatteberg

Skyddat år: 1995 och reviderat 2009

Areal: 38 hektar

Förvaltare: Länsstyrelsen
Directions

Från E18 avfart Köping väg 250 norrut. Södra parkeringen: I Bernshammar sväng vänster mot Valbricka. Passera över bron. Norra parkeringen: Sväng vänster mot Nyhammar. Buss 550 Skinnskatteberg-Köping
Regulations

Välkommen att göra ett besök i naturreservatet!

Här finns regler som du som besökare måste följa. Reglerna finns till för att skydda områdets naturvärden.

Det är förbjudet att:

fiska inom område som särskilt markerats på karta,
framföra motordrivet fordon annat än på väg eller plats som är upplåten för allmän trafik,
ställa upp motorfordon, husvagn eller släpvagn annat än i anslutning till väg som är upplåten för allmän trafik,
färdas inom området med båt eller annan farkost med undantag för området söder om vägbron vid Bernshammar,
tälta,
cykla annat än på väg som är upplåten för allmän trafik,
rida,
klättra i boträd,
medföra okopplad hund eller annat lösgående husdjur,
sätta upp tavla, skylt, inskrift, affisch eller liknande anordning,
göra upp eld inom område som på karta redovisas som område för fri utveckling,
gräva upp, plocka eller bryta buskar, ris, örter, mossor, lavar eller vedlevande svampar,
samla in ryggradslösa djur,
anordna skyttetävling, orienteringstävling, båttävling eller träning därför.
Contact
Address
Kontakta mig om du har frågor om Naturkartan Västmanland.
Email address
Ulrika Mogren
Organization logotype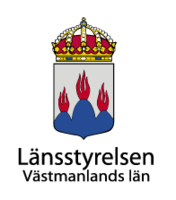 Questions & Answers
Ask a question to other Naturkartan users.