Blekingeleden Trail | Grundsjön – Östafors
Hiking
Municipality:

Skåne län
6609.34 km away from you
Trail details
Length

15.8 km

Difficulty

Blue - medium
Description
From Grundsjön high up on Ryssberget hill, the Blekingeleden Trail heads straight into the neighbouring province of Skåne. Walk through beautiful areas of broadleaf woodland, interrupted at times with dark forests of planted spruce. In Östafors you encounter a beautiful section of the Holjeån river with every chance of seeing otters, kingfishers, white-throated dippers and grey wagtails.
Näsums bokskogar nature reserve is a delightfully relaxing spot where the forest has been entirely left to its fate. From the Middle Ages onwards, the woods on the slopes of Ryssberget were common land for local farmers and were only divided up between the farms in the nineteenth century. The land that was not used for crops and hay was called "utmark", unenclosed land where animals grazed and people gathered firewood and cut timber. In many places the traces of grazing can still be seen to this day as shoots whose tops were damaged by grazing often develop into trees with more than one trunk.
Östafors Bruk and Ljungryda nature reserves. Right on the border between the provinces of Skåne and Blekinge the Holjeån river meanders between high forested slopes and eskers. People have lived here since the Stone Age, in other words for about 5,000 years. Östafors Bruk nature reserve (Skåne) and Ljungryda nature reserve (Blekinge) are both Natura 2000 areas. In the 1920s a nail factory was built on the river and the power station established there was operational until the 1960s. It was demolished in 2007 after which the Holjeån river was once more able to flow freely.
---
Blekingeleden is a 26-mile long walking trail running from Sölvesborg in the west to Bröms in the north-east.
The terrain varies, with paths and gravel roads running through a mosaic landscape of forest, grazing, lakes and little fields. There is access to water and toilets on most of the sections of the trail. Blekingeleden is marked in orange on posts and signs. The trail is described from west to east but naturally it is up to you which direction you walk it in.
---
Sweden's right of public access means visitors are free to explore the countryside. www.swedishepa.se
Activities And Facilities
Hiking
Contact
Address
Blekinge Arkipelag
Kurpromenaden 4
372 36 Ronneby
Email address
Team ARK56
Organization logotype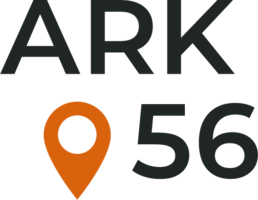 Questions & Answers
Ask a question to other Naturkartan users or to the responsible manager.