Hästholmen - Roglösa (Omberg), Klosterleden, S:t Birgitta Ways
Pilgrim Trail
Trail details
Length

19.0 km

Difficulty

Red - demanding
Currently
This trail is somewhat demanding. If you want an easier way, you can choose the eastern trail over Omberg.
Description
The trail passes by, among other things, the Alvastra monastery. The monastery was founded in 1143. Monks from the French monastery of Clairvaux were sent to the Nordic countries where they also founded the monasteries in Varnhem in Västergötland and Nydala in Småland. Alvastra monastery is used today on many occasions as a church room, open to the sky. Here you can pray and feel God's presence just like when the vaults were stretched over the walls. From Alvastra, the Klosterleden runs through beech forest and then up on Omberg mountain to "Hjässan", which is difficult in parts but there you can catch your breath with a wonderful view.
The trail then goes downhill towards Stocklycke with a hostel and café which is open in high season. From Stocklycke, you follow the orange markings of Östgötaleden down to Vättern at Älvarum, where it is good to take a cooling swim. The trail takes you to "Västra väggar" with the steep high above Lake Vättern with a wide horizon and a view to Västergötland. From there you can walk the Östgötaleden directly to Borghamn or walk over the mountain to Heliga Hjärtas monastery. There you can participate in Mass or prayer and for a moment in silence meet yourself, have the opportunity to listen inwardly. Perhaps inspired by the beautiful stained glass windows and the environment created by the nuns, where the meeting with Christ in the secluded room of the heart is central.
You can then either choose the road to Rogslösa church or the road to Borghamn where there is a shop and a hostel.
You can find more information about the trail on Östgötaleden's website
Activities And Facilities
Hiking

Pilgrim Trail
Contact
Address
Har du frågor kring leddragningar eller intressepunkter på St. Birgitta Ways kartguide. Kontakta då Emanuel Eriksson på Pilgrimscentrum
Email address
Emanuel Eriksson
Organization logotype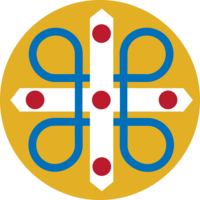 Questions & Answers
Ask a question to other Naturkartan users.