Lennhedsåsen
Nature reserve
Description
Här finner du ett landskap som är ett av de mest storslagna i södra Dalarna. Reservatet består av en del av Badelundaåsen som är en rullstensås med sträckning från Siljan och söderut genom länet.
Åsen har här en skarpt markerad rygg som når en höjd av 35 meter över intilliggande Dalälvens nivå. Landskapet är ett av de mest omväxlande och storslagna inom sydöstra Dalarna. Rullstensåsen utmed Dalälvens södra sida bidrar på ett markant sätt till landskapets karaktär.
Syftet med reservatsbeslutet är att skydda ett område från grustäktsverksamhet, där en mycket värdefull landskapsbild annars skulle utsättas för oersättliga skador.
Fakta
Bildades: 1975
Storlek: 12 ha
Läge: Söder om Duvnäs, nordost om Borlänge
Activities And Facilities
Nature reserve
Accessibility
Near parking
Parking

Parkering lämpligast bortanför vattenverket vid järnvägen.
Directions

Väg 583 mot Bäsna sväng av mot Lennheden. Följ vägen genom byn under järnvägen och sedan vänster mot sjön.
Contact
Email address
Jakob Wallin
Organization logotype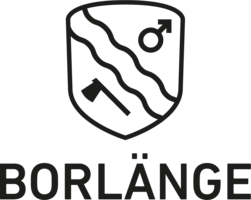 Questions & Answers
Ask a question to other Naturkartan users.