Flygfoto över Hanö
Photo: Mattias Nilsson

Bönsäcken
Photo: Pär Johansson

Paus under klipphäll
Photo: Way out Bros

Dovhjort
Photo: Sölvesborgs kommun
Vit slinga
Hiking
Description
På Hanö finns en av Blekinges största avenboksskogar och stämningen i denna är närmast trolsk då mossan ligger likt ett täcke över stenar och stigar med ormbunkar som växer lite här och var. Övriga delar av öns bevuxna delar utgörs av ängs- och buskmarker. Buskarna bidrar starkt till öns skönhet genom sina vackra blommor och frukter. Det gäller särskilt havtorn, olvon, slån och nyponros. Här finns också vit-, blå- och gulsippa, smultron, liljekonvalj och orkidéer.
Den vita slingan går runt hela ön och tilltalar dig som vill få en varierande naturupplevelse. På den södra sidan vandrar du på de lite mer krävande stigarna genom avenbokskogen som sedan byts ut mot klapperstensfält och så småningom mer tillgänglighetsanpassad mark och stigar.
I norra änden finner du den spektakulära Bönsäcken, en stenrevel som går ut i vattnet och består av miljontals ovala, vattenslipade stenar i ständig rörelse allteftersom väder och vind för dem fram och tillbaka. Intill Engelska Kyrkogården, som är en påminnelse från Napoleons handelsblockad i början av 1800-talet, finns en grillplats.
Activities And Facilities
Hiking

Quiet places

Trail running

Walking

Children's adventure
Contact
Address
Blekinge Arkipelag Kurpromenaden 4 372 36 Ronneby
Email address
Team ARK56
Organization logotype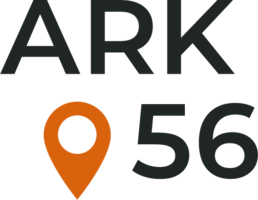 Questions & Answers
Ask a question to other Naturkartan users.