Blekingeleden Trail | Kristianopel - Bröms
Hiking
Description
A fantastic section running along the coast just a few kilometres into the forest. From the lively harbourside at Kristianopel to the sand dunes at Högasand, the peace stone in Bröms commemorating the peace treaty between Denmark and Sweden in 1645, and the ruins of the Danish border fortress of Brömsehus, strategically located on the Brömsebäck river which at the time formed the border with Sweden to the north.
The Kristianopel archipelago is made up of about fifty flat islands with grazing animals and fascinating flora and fauna. The islands are surrounded by shallow waters, which form an attractive lagoon inside the largest islands of Rönneskär, Stolp, Långeskär and Mölleskär. Besides the elder-flowered orchid, known in Sweden as "Adam and Eve", you may also find saltmarsh flat-sedge, flat-sedge, slender hare's-ear and the endangered little dandelion Taraxacum litorale.
In the Högasand nature reserve 300-year-old pines grow in the sand in a nature reserve spanning 95 hectares right next to the sea. To prevent sand erosion, pine trees and sand ryegrass were planted here throughout the twentieth century, a move that is now producing results in the form of new habitats that benefit a number of endangered species.
The peace stone in Brömsebro. This is the spot where the signed peace treaty was handed over on 13 August 1645 ending Swedish Field Marshal Lennart Torstenson's war that sought to abolish the Sound Dues charged by Denmark for passage into the Baltic and hinder future Danish attacks on Sweden. The peace treaty also handed the Norwegian provinces of Jämtland and Härjedalen and the Danish islands of Gotland and Ösel (Saaremaa) over to Sweden. The peace stone was not set up until 1915.
---
Blekingeleden is a 26-mile long walking trail running from Sölvesborg in the west to Bröms in the north-east. The terrain varies, with paths and gravel roads running through a mosaic landscape of forest, grazing, lakes and little fields. There is access to water and toilets on most of the sections of the trail. Blekingeleden is marked in orange on posts and signs. The trail is described from west to east but naturally it is up to you which direction you walk it in.
---
Sweden's right of public access means visitors are free to explore the countryside. www.swedishepa.se
Activities And Facilities
Hiking
Contact
Address
Blekinge Arkipelag
Kurpromenaden 4
372 36 Ronneby
Email address
Team ARK56
Organization logotype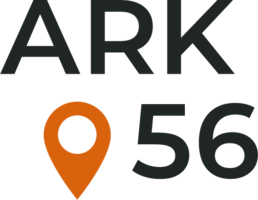 Questions & Answers
Ask a question to other Naturkartan users.