Allén mot Lövsta gård

Här hittar du en av de grövsta ekarna i Södertälje kommun.

Ekhagen kring berget "Bålaren"

Vårflora på hällarna i hagmarken.

Mäktiga ekar

Stensoffan ger en fin utsikt över Mälaren.
Parkudden-Lövsta naturreservat
Nature reserve
Description
Parkudden-Lövsta är ett betespräglat herrgårdslandskap precis bredvid Mälaren. När du kommer till Parkudden-Lövsta är det troligen de grova ekarna som först fångar din blick. På sommaren möter du korna som håller landskapet öppet med sitt bete.
Ekarna i området trivs i den solbelysta miljön. Här får de en chans att bli gamla och grova och bli skapa en miljö för många arter. På många av ekarna växer flera sällsynta lavar och mossor. Tar du dig till hällmarkerna i området kan du hitta en delvis kalkgynnad flora med arter som tulkört, getrams och oxbär. Hällmarken är även hem för flertalet grova enar. Du kan också hitta flera kulturspridda arter som är typiska för herrgårdslandskap såsom häggmispel, berberis och bok . Ofta sitter ormvråken på en ekgren eller du hör trummandet av hackspettar.
Från reservatets parkering leder en grusväg dig in i reservatet. På andra sidan asfaltsvägen reser sig berget och ekhagen "Bålaren" upp ganska brant. Vårfloran på berget Bålaren är väl värd ett besök. Här kan du också passa på att se de stora ekarnas kronor från ovan. För att komma in i hagarna passerar du trappliknande stängselövergångar. Följer du stigen runt Parkudden hittar du en ledmarkerad stig upp till en soffa i sten med vacker utsikt. Följer du grusvägen mot båtklubben passerar du en privat tomt som hyser en av Södertäljes grövsta ekar.
Reservatet bildades 1992, är 19,8 hektar stort och förvaltas av Södertälje kommun. Varje naturreservat har särskilda föreskrifter för allmänheten. Ta gärna del av dessa innan du besöker området via nätet eller på informationstavlorna på plats.
Activities And Facilities
Protected nature

Nature reserve
Accessibility
Near parking

Stroller accessible
Directions

Det finns inga allmänna kommunikationer hela vägen fram till reservatet. Busshållplatsen "Aska" ligger ca 3 km därifrån. Med bil följer du Enhörnaleden norrut. Vid Askakorset följ skyltning till Lövsta. Parkeringsplats och information finns längs den allmänna vägen.
Contact
Email address
Södertälje kommun
Organization logotype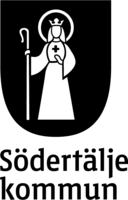 Questions & Answers
Ask a question to other Naturkartan users.