Bromossen nature reserve
Nature reserve
Description
The reserve is about 22 ha and is located 10 kilometers north of Kristbergs church in Motala. The area is part of a cluster of valuable forest areas that are characterized by rock and bog mosaics with sparse natural pine forest. The natural values are linked to the late-grown spruces, the old pines and the sparsely occurring mouldering wood of mainly pine.
The nature reserve is managed by Länsstyrelsen Östergötland.
Activities And Facilities
Nature reserve
Facts

Storlek: 22,2 hektar

Skyddsår: 2009

Kommun: Motala

Markägare: Naturvårdsverket

Förvaltare: Länsstyrelsen Östergötland
Directions

Vägbeskrivning: Från Borensberg tag länsväg 211 norrut, efter ca 15 km sväng vänster vid Hättorp. Följ denna väg ca 5 km, tag sedan vänster och kör i drygt 3,7 km söderut. Reservatet ligger sedan på vänster sida om vägen (öster om vägen).
Regulations

Samtliga regler för reservatet finner du i beslutet. Regler för allmänheten finns också vanligen på skylt vid reservatets entré.
Contact
Address
Kontakta mig om du har frågor om Motalas Naturkarta.
Email address
Fia Sundin
Organization logotype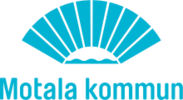 Questions & Answers
Ask a question to other Naturkartan users.