SIGNATURE TRAIL ÖLAND: MÖRBYLÅNGALEDEN STAGE 1
Hiking
Trail details
Length

18.0 km

Difficulty

Green - simple
Description
TRAIL DESCRIPTION
At this stage, you will initially experience Kalmarsund, Ölandsbron and the area surrounding Färjestaden. Rural line villages, the leafy Mittlandsskogen, arable land, meadows and the outskirts of the alvar contribute to varied views.
Stage 1 is easily traversed, with many asphalt and gravel roads. At the stone walls near theend of the stage, you pass a couple of stiles.
Car parks and bus stops are available near both start and finish.
At the start of the stage at Öland's Tourist Office, the hike initially follows asphalt roads to, when approaching Björnhovda, gradually switch to a gravel road. A landscaped pond south of Kåtorp is suitable for a moment of rest.
At the passage through Mittlandsskogen, between Kåtorp and Lenstad, you can make a detour to the ancient castle Lenstad fortress. Here, you also pass the nature reserves Konungsbacken and Lenstad.
Continue past the rural, idyllic villages of Lenstad and Kalkstad and the alvar begins to present itself.
You then head to the internationally renowned research station Station Linné, in varied terrain,through the Kalkstad nature reserve.
Activities And Facilities
Hiking
Accessibility
Near parking
Facts

Mittlandskogen

Here, the tall oak forest dominates together with large hazel groves. The forest gives a light and airy impression. This is part of Sweden's last large deciduous forest area and the reserve in Kalkstad is part of the southernmost spur of Öland's Mittlandsskog.

This environment is the most diverse of all forest environments and there are a large number of unusual animals, plants and fungi. Many of the special phenomena that characterize a natural forest are found here in Kalkstad, for example, different tree species of different ages and sizes, dead and dying trees as well as hollow trees.
Communications
Contact
Address
0485-474 92
Email address
Matheus Tholin
Organization logotype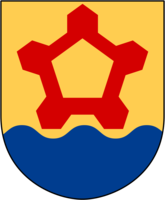 Questions & Answers
Ask a question to other Naturkartan users.