Stora Bolleberget
Nature reserve
Description
Stora Bolleberget är ett mycket välbesökt friluftsområde som ligger nära Bollnäs tätort. Här finns ett spårsystem och ett välutvecklat nät av stigar och vindskydd, som sköts av Bollnäs kommun. Bergets pampiga nordostbrant är den sydligaste fyndplatsen i landet för fjällbräckan.
Området ligger 4 km nordväst om Bollnäs och omfattar 99 ha. Stora Bollebergets nordostbrant består av granit och har länge varit känt som ett mycket brant område med naturskog.
I branten finns gamla tallar, vissa över 200 år, och allmänt med lågor och torrakor. Här växer bland annat de rödlistade arterna kandelabersvamp, gränsticka och rosenticka. Branten är även landets sydligaste fyndplats för fjällbräckan.
Källa Länsstyrelsen
Activities And Facilities
Nature reserve
Contact
Address
Information hämtad från öppna datakällor till Naturkartan.se
Email address
Emil Hellström
Organization logotype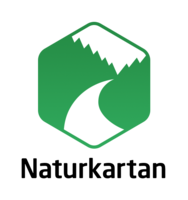 Questions & Answers
Ask a question to other Naturkartan users.