Blekingeleden Trail | Ronneby Brunn – Skärsviken
Hiking
Trail details
Length

20.9 km

Difficulty

Green - simple
Description
With Ronneby Brunn and the park behind you, walk northwards towards the open fields around Levalunda and Edestad before the farmland is replaced by forest. From Södregöl in the south, you pass one lake after another before reaching the beautiful lake of Listersjön to the north. There is a picnic spot and place to camp at Skärsviken on the south side of the lake.
Levalunda hillfort. Borgarberget was built in around 0 CE and was used for almost a millennium. The hillfort's time of greatest importance was during the Scandinavian Great Migration Period (the fifth century). The hillfort spans 100 x 50 metres in total and lies facing north-south. It was formed of a large block of rock that plummets downwards in three directions.
Tallet nature reserve has been protected from felling since 1884 and was declared a nature reserve in the 1960s. The forest here grew on land that had been used for slash-and-burn farming and developed naturally without human intervention. There is a lot of dead wood in the forest in the form of standing dead trees, tall tree stumps and fallen trees, providing wildlife habitats.
Möllerydsåsen is a 3 km long esker forming a ridge that runs north-south, the deposit of a river of ice that formed in an ice tunnel or in an open crack in the ice where moraine, sand, gravel and stone were transported with the ice and were left behind as it retreated. The ridge is now covered in trees and is surrounded by arable fields, grazing and coniferous forest.
---
Blekingeleden is a 26-mile long walking trail running from Sölvesborg in the west to Bröms in the north-east.
The terrain varies, with paths and gravel roads running through a mosaic landscape of forest, grazing, lakes and little fields. There is access to water and toilets on most of the sections of the trail. Blekingeleden is marked in orange on posts and signs. The trail is described from west to east but naturally it is up to you which direction you walk it in.
---
Sweden's right of public access means visitors are free to explore the countryside. www.swedishepa.se
Activities And Facilities
Hiking
Contact
Address
Blekinge Arkipelag
Kurpromenaden 4
372 36 Ronneby
Email address
Team ARK56
Organization logotype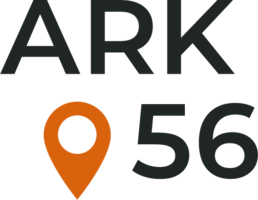 Questions & Answers
Ask a question to other Naturkartan users or to the responsible manager.