Blekingeleden Trail | Mörtsjöåsen – Älmtasjön
Hiking
Trail details
Length

8.4 km

Difficulty

Blue - medium
Description
This lake-filled section from Mörtsjöåsen to Älmtasjön runs through a number of large lakes and smaller bodies of water in a rolling landscape with classic mixed woodland.
Just south of Stora Åsjön the Bastasjöleden trail joins Blekingeleden from the south. Bastasjö lake can be reached by public transport by taking the bus from Lyckeby centrum and then walking just over a kilometre to Bastasjöstugan on the south side of the lake. From here it is just under a seven-kilometre walk to the point where the Bastasjöleden trail joins Blekingeleden. From the point where the two trails meet, it is 6.5 km to Älmtasjön and just over a kilometre to Mörtsjöåsen.
Älmteryd nature reserve is one of the most valuable meadowed areas in Blekinge, a mosaic of groves, damp meadows and springs, shaped by being used for grazing. Well into the twentieth century, much of the land was cut for hay by scythe and the cattle were not let out to grass until after haymaking. A variety of different grasses and plants that do not thrive in the well-fertilised soils of today's farmland grow in the nature reserve. The nature reserve is about 1.5 km from the trail.
Älmtasjön is a beautiful lake for swimming with a natural shoreline of rock perfect for a refreshing swim near the shore. The lake contains perch, bream, pike and roach. There is a shelter, toilet and campfire spot at the southern end of the lake.
Blekingeleden is a 26-mile long walking trail running from Sölvesborg in the west to Bröms in the north-east. The terrain varies, with paths and gravel roads running through a mosaic landscape of forest, grazing, lakes and little fields. There is access to water and toilets on most of the sections of the trail. Blekingeleden is marked in orange on posts and signs. The trail is described from west to east but naturally it is up to you which direction you walk it in.
Sweden's right of public access means visitors are free to explore the countryside. www.swedishepa.se
Activities And Facilities
Hiking
Contact
Address
Blekinge Arkipelag Kurpromenaden 4 372 36 Ronneby
Email address
Team ARK56
Organization logotype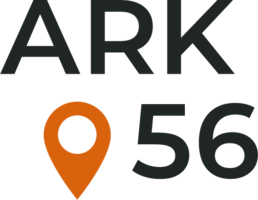 Questions & Answers
Ask a question to other Naturkartan users.