Photo: Ylva Granath

Photo: Ylva Granath

Photo: Ylva Granath

Photo: Ylva Granath

Photo: Ylva Granath

Photo: Ylva Granath
Ekholmen, Häggholmen, Lindholmen
Nature reserve
Description
Ekholmen, Häggholmen och Lindholmen är tre naturreservat som ligger granne med varandra. De består av tre betesmarker som sticker upp som öar i det omgivande odlingslandskapet. Här växer gamla ädla lövträd och många vackra blommor. Ta med fikakorgen och sätt dig i någon av gläntorna mellan träden och lyssna på fåglarnas kör. Tänk på att stänga grindarna efter dig så att djuren som betar i hagarna inte smiter ut!
Activities And Facilities
Nature reserve
Accessibility
Near parking
Directions

Följ skyltarna mot djursjukhuset från väg 252 i Strömsholm. Kör förbi djursjukhuset, kör över järnvägen och följ vägen rakt fram i cirka 2 km.

Du kan parkera vid Häggholmen och Lindholmen. För att nå Ekholmen parkerar du vid Häggholmen, går förbi gården och fortsätter på en traktorväg.
Contact
Address
Kontakta mig om du har frågor om Naturkartan Västmanland.
Email address
Ulrika Mogren
Organization logotype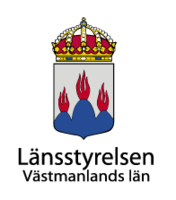 Questions & Answers
Ask a question to other Naturkartan users.