Photo: Ylva Granath

Photo: Ylva Granath

Photo: Ylva Granath

Photo: Ylva Granath

Photo: Ylva Granath
Badelunda
Nature reserve
Description
Badelundaåsen är en rullstensås som bildades under istiden. Här befinner du dig i ett av Sveriges mest fornlämningstäta områden, mest känt för den stora gravhögen Anundshög. Det finns över 200 fornlämningar bara inom naturreservatets gränser. Delar av Badelunda fornstig går genom naturreservat. Längs stigarna finns skyltar som berättar om de olika fornlämningarna.
Badelundaåsen syns tydligt i landskapet, på sina ställen är den tjugo meter hög. Åsen bildades under istiden genom att smältvatten forsade i tunnlar under isen och drog med sig stenar, grus och sand. Stenarna och gruset slipades släta mot varandra när de forsade fram under isen. När smältvattnet nådde utanför iskanten sjönk stenarna och gruset till marken och bildade rullstensåsar.
Västerås stad är ansvarig för Badelunda naturreservat, telefonnummer 021-39 00 00, e-post kontaktcenter@vasteras.se.
Activities And Facilities
Nature reserve
Accessibility
Near parking
Facts

Kommun: Västerås

Skyddat år: 1974

Areal: 38 hektar

Förvaltare: Västerås stad
Directions

Badelunda ligger 1 kilometer nordöst om Västerås. Kör från Västerås på E18 mot Stockholm. Sväng av E18 vid avfart 139.2. Följ brun skylt "Anundshög" och kör 2,2 kilometer till Badelunda kyrka. Parkera nära den röda byggnaden på parkeringen, där finns en informationstavla.
Regulations

Välkommen att göra ett besök i naturreservatet!

Här finns regler som du som besökare måste följa. Reglerna finns till för att skydda områdets naturvärden.

Det är förbjudet att:

förstöra eller skada fast naturföremål eller ytbildning,
framföra motordrivet fordon eller annat motordrivet transportmedel annat än på upplåtna vägar,
parkera annat än på särskilt upplåtna platser,
tälta eller ställa upp husvagn,
göra upp eld annat än på särskilt iordningställda platser,
på störande sätt utnyttja radio, grammofon, bandspelare eller liknande.
Contact
Address
Kontakta mig om du har frågor om Naturkartan Västmanland.
Email address
Ulrika Mogren
Organization logotype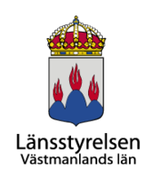 Questions & Answers
Ask a question to other Naturkartan users.