Photo: Andreas Garpebring

Photo: Anna Wenngren

Photo: Andreas Garpebring

Photo: Andreas Garpebring
Vorrberget
Nature reserve
Description
In Vorrberget there is a timid maiden. She comes up through the ground occasionally, but not every year. She is light in colour and difficult to find.
This timid maiden in the swamp woods
This is the little ghost orchid, which lacks any green chlorophyll, which is why it is so light. Instead of absorbing sunlight using chlorophyll like other green plants, she co-operates with fungi in the soil. Many other species also thrive in the swampy ancient woodland where she lives. Traces can be seen everywhere along the path up the mountain. Rings pecked by the three-toed woodpecker can be seen on the spruce's stems. The spruces are decked with long, hanging lichens. Old, dead trees that once upon a time were taken by fire lie all around. Some are covered by a lush layer of Heller's notchwort and other rare mosses.
Dry forest
Higher up along the trail up the mountain, there are clear signs of the ravages of fire on the pines. The top of the mountain is located above the highest coastline. The dry, rocky ground can now only be inhabited by fluffy reindeer lichens and gnarled pines. Some of the pines are more than 300 years old. Up here, there are wonderful views over the undulating mountain landscape and a wind shelter to rest in.
Activities And Facilities
Nature reserve
Facts

The reserve covers 55 hectares and comprises forest on the rocky ground at the top of the mountain as well as spruce forests and some spruce swamp woods at the foot.

The purpose of the reserve is to preserve the biodiversity in the area. From the car park, a path makes its way up Vorrberget.
Directions

If you are coming from Umeå along Route 363, cross the river after passing the church in the town of Vindeln. Drive along this road for approximately 3 km. Then turn off to the left. Follow this road for approximately 3 km. Here you will find a car park and a path entering the reserve.
Contact
Email address
Länsstyrelsen Västerbotten
Organization logotype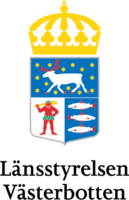 Questions & Answers
Ask a question to other Naturkartan users or to the responsible manager.