Rönnlandsrundan Björnlandets nationalpark
Hiking
Description
Start entré Häggsjö. Om du väljer att gå medsols så når du snart en utsiktsplats över Råtjärn och parkens myrar. Bitvis är terrängen mycket blockig, spänger hjälper vandraren men det finns också partier med "fotvrickarmark". Vid Råtjärn finns både fin utsikt och en rastplats med eldstad och sittbänkar.
Följ gul ledmarkering.
Activities And Facilities
Hiking
Contact
Email address
Länsstyrelsen Västerbotten
Organization logotype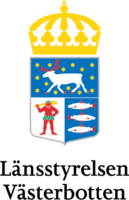 Questions & Answers
Ask a question to other Naturkartan users.