Slipsikstugan
Photo: Andreas Karlsson

Tjärnar i området kring Slipsiken.
Photo: Andreas Karlsson

Korpådalen.
Photo: Oskar Karlin

Borgahällan från Korpådalen.
Photo: Oskar Karlin
Klimpfjäll (Soldalen) – Borgafjäll, Lapplandsleden
Hiking
Description
Från Soldalen är det 9 km upp till den vidsträckta heden och tjärnsystemen vid Slipsiken. Här finns många fina platser att tälta på, men tänk på att vinden kan ta i rejält. Platån där Korpån rinner ner i dalen omkring 9 km från Slipsikstugan är en bra tältplats. Andra tälplatser är till exempel vid det gamla gapskjulet i Gielmetjehe, halvvägs till Borgafjäll och precis innan leden går ner mot skogen.
Leden viker ner i den djupa Korpådalen cirka 10 km från Slipsikstugan. Här finns Geartoe rastskydd där du kan söka skydd, inte minst om du kommer söderifrån och vinden tar i.
Vill du tälta ännu en gång innan Borgafjäll finns en fin hylla i serpentinitsten vid Aessie med vyer ner mot Borgafjäll. När du passerat Aessie är det cirka 10 km kvar till Borgafjäll.
De sista 15 kilometrarna längs Korpådalen går leden i fjällbjörk- och urgranskog innan du når Borgafjäll. På myrarna nedanför Klöverfjället blir vyerna storslagna. Leden passerar sedan ett samiskt viste och konstverket "En god natts sömn" innan du når Borgafjäll.
Ungefärlig tid att vandra sträckan: 2-3 dagar
Activities And Facilities
Hiking

Skiing
Contact
Email address
Länsstyrelsen Västerbotten
Organization logotype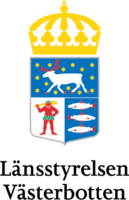 Questions & Answers
Ask a question to other Naturkartan users or to the responsible manager.