Gitsfjället.
Photo: Beatrice Norrman

Lill-Månkes koja.
Photo: Beatrice Norrman

Lill-Månkes koja.
Photo: Beatrice Norrman

A stream in Gitsfjällets Nature Reserve.
Photo: Beatrice Norrman
Gitsfjället
Nature reserve
Description
Gitsfjället nature reserve begins west of Gransjövägen road and includes everything from Gitsfjället mountain itself to virgin spruce forests and the jewel of the wetlands: Rapksvuome.
Rapksvuome's bird-life
Rapksvuome, the mountain depression within Gitsfjället nature reserve, comprises a mosaic of wetlands and birch forest-clad drumlins and eskers. The area has an extremely rich bird-life and is very important for breeding waders. Broad-billed sandpipers, wood sandpipers, common snipes, common redshanks and many other species breed in Rapksvuome.
Calcium-rich alum shale and swamp woods
The spruce forests on the slopes are virgin forests. In several locations, particularly farthest to the east where the calcium-rich shale is now found, rich, lush spruce forests are home to species such as the alpine sow-thistle, the wolfsbane and the February daphne. In the brooks that run through the deep ravines in the alum shale, you can fine stones containing fossils, known as anthraconite. There is a very large amount of swamp woodland. These swamp woods are extremely important for biodiversity.
Activities And Facilities
Nature reserve
Accessibility
Near parking
Contact
Email address
Länsstyrelsen Västerbotten
Organization logotype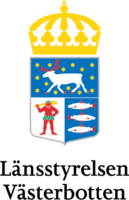 Questions & Answers
Ask a question to other Naturkartan users or to the responsible manager.