Vy in mot Norge från Stoere Tjåhke.
Photo: Oskar Karlin

Photo: Emma Johansson

Aamere.
Photo: Oskar Karlin

Röse på Aamere.
Photo: Andreas Karlsson

Arevattnet.
Photo: Emma Johansson
Arevattnet – Gränssjö, Lapplandsleden
Hiking
Description
En krävande sträcka där leden passerar Arefjället 1 200 meter över havet, en av de högsta punkterna i det svenska fjälledssystemet. En vandring upp till högsta toppen är ungefär 50 höjdmeter bort.
Här bjuder leden på storslagna vyer in mot Norge, djupa dalar och klara vatten. I stort sett hela sträckan går på kalfjället över fem fjällryggar 900–1 200 meter över havet. Däremellan vandrar du genom dalgångar som ligger på omkring 700 m ö h. Fjordkänsla sista biten ner till bilvägen mot Gränssjö.
Bäst är att tälta i början av ryggen Aamere, vid den lilla tjärnen där leden svänger av österut. Härifrån är det 9 km vandring bland fjällsippor och med utsikt ner mot Vapstälvens dalgång tills leden kommer ner till Vapstsjön. Innan leden svänger ner i skogen på väg ner mot Skalvattnet finns en del hyllor med frodig ängsmark som är bra att tälta på. Observera att det inte finns så mycket vatten efter sträckan. Även vid Skalvattnets utloppsdel finns fina tältplatser.
Ett alternativ är att tälta nere vid bilvägen på rastplatsen vid Vapstälven. Härifrån är det drygt 8 km till Gränssjö där det finns möjlighet att ta in på campingen om man så vill.
Ungefärlig tid att vandra sträckan: 2-3 dagar
Activities And Facilities
Hiking
Contact
Email address
Länsstyrelsen Västerbotten
Organization logotype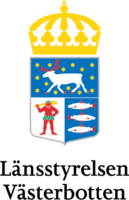 Questions & Answers
Ask a question to other Naturkartan users or to the responsible manager.