Photo: Andreas Garpebring

Photo: Otilia Johansson
Abborrtjärnberget
Nature reserve
Description
In the northern part of Abborrtjärnberget, the pine forest is almost completely undisturbed with trees up to 400 years old.
Rare species
You can see traces of felling operations in the remainder of the area, although these took place at the start of the 20th century when only suitable trees were selected for lumber and the rest were allowed to remain. Large parts of the felled trees were also left lying on the ground. This created good conditions for species that require dead pinewood in order to survive. Examples of these include white-rot fungus and the parasite cup lichen.
Shaped by numerous fires
Charred tree stumps and fire-damaged trees demonstrate that the pine forest at Abborrtjärnberget has been shaped by numerous fires. In order to preserve the natural values, controlled fires will be an important part of the reserve's management.
Activities And Facilities
Nature reserve
Contact
Email address
Länsstyrelsen Västerbotten
Organization logotype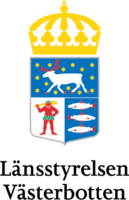 Questions & Answers
Ask a question to other Naturkartan users or to the responsible manager.