Uppe på Kung Björns hög

Kung Björns hög

Rastplats

Jungfrulin
Smultronställe Kung Björns hög
Culture
Description
Den perfekta picknickplatsen på cykelavstånd från Uppsala! Då kung Björn bodde här nådde havet upp till foten av kullen och vikingaskepp kunde ses ute på fjärden. Idag kan du istället se ut över Hågadalens slättlandskap. Det är tillåtet att gå upp på högen, men tänk på att marken är känslig för slitage.
Sägnen säger att Upplands kung Björn hade en gård här i Håga på 800-talet. Men det är inte han som ligger begravd i högen utan en storman som levde under bronsåldern (1000 år f Kr.). Vid utgrävningar hittade man mängder av värdefulla föremål som den döde fått med sig i graven.
Runt omkring högen betar kor och får och under sommaren står hela hagen i blom. Här kan du bland annat hitta jungfrulin, backtimjan, brudbröd och många fler arter.
Från parkeringen är det endast 100 m till Kung Björns hög, men vill du vandra längre finns många stigar som tar dig runt i Hågadalen-Nåstens naturreservat.
Kung Björns hög är ett av Uppsala läns smultronställen i naturen. Ett smultronställe är ett område med höga natur- och friluftsvärden som är tillgängligt för besökare.
Service: Parkering som rymmer ca 15 bilar och torrtoalett
Utökad information om tillgänglighet och service i norra delen av Hågadalen-Nåstens naturreservat, i+
Activities And Facilities
Culture

Smultronställe
Accessibility
Near parking

Near Public Transport

Near toilet
Facts

Förvaltare: Uppsala kommun
Parking

Parkeringen ligger 100 m från Kung Björns hög, på vägen mot Håga by.
Communications

Du kan ta stadsbussen till hållplats Håga gård. Fortsätt sedan en liten bit fram längs vägen så ser du Kung Björns hög på vänster sida.
Directions

Kung Björns hög ligger i norra delen av Hågadalen-Nåstens naturreservat, i västra utkanten av Uppsala.

Koordinater parkeringen: N 59º 50.282', E 017º 35.047'

Med bil: Från väg 55, sväng av vid Flogsta. Ta höger på Flogstavägen. Efter ett tag visar en skylt att du ska ta av till höger mot Håga. Följ skyltarna mot Håga tills du ser Kung Björns hög på vänster sida. En P-skylt visar in till parkeringen.
Contact
Email address
Upplandsstiftelsen
Organization logotype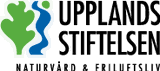 Questions & Answers
Ask a question to other Naturkartan users.