Höst på mossen
Photo: Länsstyrelsen Stockholm

Vandra på spänger genom vildmarken
Photo: Länsstyrelsen Stockholm

Utsiktstornet i Grundsjömossarna
Photo: Erik Hammar

Vildmarkskänsla i Grundsjömossarna
Photo: Erik Hammar

Följ de markerade stigarna genom reservatet
Photo: Erik Hammar
Grundsjömossarna
Nature reserve
Description
ATTENTION
The reserve is strongly affected by the spruce bark beetle. Avoid areas with many dead spruces. They can easily fall, especially during strong winds.
Encompassed by floating mats of vegetation, the small lake of Grundsjön is nestled in the middle of a large bog. Cranes nest here, and the surrounding forest contains plenty of old, often dead, fallen trees that attract special beetles, fungi and woodpeckers. There are even owls and grouse, such as the western capercaillie and the black grouse.
Raised wooden walkways and easy walking paths curve around the lake and out over damp areas where one can find cloudberries and cranberries. Wild rosemary also grows here, as well as round-leaved sundew and a diversity of orchids. One can choose to walk a short or a long loop. There is an excellent view over the lake from a tower to the south.
Activities And Facilities
Nature reserve
Directions

The Grundsjömossarnas nature reserve is located approximately 6.6 km west of Hallstavik.

By car: From Hallstavik, take Route 76 towards Uppsala. Park at the parking lot north of Västerbacken.

By public transit: Take bus 805 and get off at the Västerbacken bus stop. For current bus lines and timetables, see: sl.se
Regulations

In order to protect the Grundsjömossarna nature reserve, please respect the following rules.

Within the reserve, it is forbidden to:

destroy or damage rock, soil or stone by drilling, cutting, blasting, carving, digging, painting or similar,
break branches, fell or in any other way damage living or dead trees and bushes, or damage the vegetation in general by digging up plants, such as shrubs, herbaceous plants, mosses, lichens or remove fungi growing on wood,
disturb wildlife (e.g. by climbing nesting trees, trapping or killing mammals, birds, reptiles or amphibians),
trap or collect invertebrates,
bring dogs that are not on a leash,
make a fire outside of designated sites,
put up a message board, placard, poster, sign or make inscriptions,
operate motorised vehicles.
Contact
Email address
Länsstyrelsen i Stockholm
Organization logotype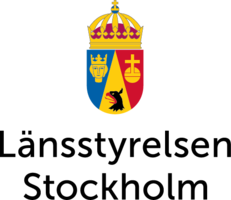 Questions & Answers
Ask a question to other Naturkartan users or to the responsible manager.