Broborg

Kvarlämningar av fornborgen

Stigen upp till borgen
Smultronställe Broborg
Culture
Description
I fjärran syns mast och segel. Ett skepp är på väg från Östersjön in mot hamnen i Uppsala. Från höjden där borgen ligger har man god utsikt och kan övervaka både vattnet och landsvägen som går längs åsen lite längre bort. Året är 450 e Kr och Broborg är en plats full av liv och rörelse.
Idag finns bara stenhögar kvar efter Upplands största fornborg. Platsen ligger på en höjd, 50 m ö h och av vattnet som band samman Uppsala med Östersjön finns bara den lilla Storån kvar. En stig leder dig från parkeringen och upp till toppen av kullen. Här möts du av mängder av stora stenbumlingar som en gång utgjorde borgens murar. Man slås av vilket enormt arbete det måste ha varit att bygga borgen. Idag växer träd på kullens sluttningar, men på flera ställen får du vacker utsikt över omgivande slätter.
Stigen går genom en fårhage upp till borgen. I själva borgen och på vägen upp till borgen är det mycket stenigt. Stigen genom hagen är mer lättgången. Några informationsskyltar längs vägen berättar om förglasade stenar i muren och en magisk källa.
Broborg är ett av Uppsala läns smultronställen i naturen. Ett smultronställe är ett område med höga natur- och friluftsvärden som är tillgängligt för besökare.
Service: Parkering, uppmärkt stig med informationsskyltar.
Activities And Facilities
Culture

Smultronställe
Accessibility
Near parking

Near Public Transport
Facts

Förvaltare: Upplandsstiftelsen, Knivsta kommun och Länsstyrelsen
Communications

Ta länsbussen som går från Knivsta mot Rimbo och kliv av vid hållplats Stenbybro östra. Härifrån är det drygt 1,2 km fram till Broborg.
Directions

Kör väg 77 från Knivsta. Efter ca 11 km, alldeles innan Husby Långhundra, svänger du vänster där det står skyltat mot Fornborg. Efter 1,2 km ligger Broborgs parkering på höger sida.
Contact
Email address
Upplandsstiftelsen
Organization logotype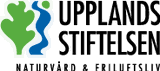 Questions & Answers
Ask a question to other Naturkartan users.