Kärnskogsmossen nature reserve
Nature reserve
Description
Kärnskogsmossen nature reserve is located in the northern part of Östergötland and borders to Örebro county in the north. The flat forest area in which the reserve is located is called Tyleskogen. The bogs in the reserve are predominantly open or sparsely forested with pine or moor birch. The area is one of southern Sweden's largest bogs.
At Kärnskogsmossen, there is a handicap parking, an accessible toilet, and a wheelchair-accessible footbridge that goes out on the bog.
There are two trails in the reserve. The northern trail is 2.8 km and the southern trail is 2.4 km, and they both cirlcle around. From these there is also a 7 kilometer long connecting trail to Skönnarboleden.
The nature reserve is managed by Länsstyrelsen Östergötland.
Activities And Facilities
Nature reserve

Editor's choice
Accessibility
Near parking

Near toilet

Stroller accessible

Wheelchair accessible
Facts

Storlek: 941 hektar

Skyddsår: 2009

Kommun: Motala

Markägare: Naturvårdsverket och privat

Förvaltare: Länsstyrelsen Östergötland
Directions

Vägbeskrivning: Från Tjällmo följ väg 211 ca 9 km norrut, till avtagsväg mot Mickelsbo, följ skyltning mot naturreservat.
Regulations

*Regler för besökare i Kärnskogsmossens naturreservat:

Tillträdesförbud råder året runt inom ett särskilt område som denna karta visar. Länk till annan webbplats, öppnas i nytt fönster. Undantag är på vandringsleder där du alltid får vistas.
Du får inte framföra motordrivet fordon. Undantag på befintlig väg.
Du får inte landa med luftfarkost eller framföra skoter, vattenskoter eller utöva vattenskidåkning.
Du måste hålla din hund kopplad.
Du får inte bryta kvistar, fälla träd eller skada levande eller döda träd och buskar.
Du får plocka bär och matsvamp men du får inte plocka annan svamp, mossor, växter eller lavar.
Du får inte spela musik eller ljud på ett störande sätt.
Du får inte skada fast naturföremål eller ytbildning genom att borra, spränga, gräva, rista, hacka eller måla.
Du får bara elda på anordnad eldplats. Då området tidigare varit militärt övningsområde kan det fortfarande finnas blindgångare/granater kvar i terrängen. Det är därför inte säkert att göra upp eld på andra platser än på de iordninggjorda eldstäderna.

*Detta är ett kortfattat utdrag från beslutet om Kärnskogsmossens naturreservat från 2009.
Contact
Address
Kontakta mig om du har frågor om Motalas Naturkarta.
Email address
Hilda-Linn Berglund
Organization logotype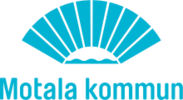 Questions & Answers
Ask a question to other Naturkartan users.