Åträsket domänreservat
Nature reserve
Description
The nature reserve is easily accessible and largely comprises open pine moor, which makes for a pleasant hike. At a couple of places there are cultural finds in the form of leftover piles of tar-bearing fatwood stumps. The area is 0.5 square kilometres in size.
Activities And Facilities
Nature reserve
Facts

Kommun: Älvsbyn

Bildat år: 1959 domänreservat, 1997 naturreservat.

Storlek: 0,5 kvadratkilometer

Förvaltare: Länsstyrelsen

Skyddsform: Naturreservat, Natura 2000
Communications

Åträsket lies about 12 kilometres southwest of Vidsel in Älvsbyn Municipality. From Vidsel, drive across the Pite river, then follow the river westwards and turn left after Lake Stenträsket. The road runs through the reserve.
Directions

Åträsket ligger cirka 12 kilometer sydväst om Vidsel i Älvsbyns kommun. Från Vidsel kör man över Piteälven. Följ sedan älven västerut och sväng vänster efter sjön Stenträsket. Vägen går rätt igenom reservatet.
Regulations

Alla föreskrifter finns i reservatsbeslutet. Det är tillåtet att:

vandra
tälta
göra upp eld
plocka bär och matsvamp
köra snöskoter på väl snötäckt mark
fiska och jaga i enlighet med gällande lagar

Det är inte tillåtet att skada växt- och djurliv. Tänk på allemansrätten och var rädd om naturen!
Contact
Email address
Länsstyrelsen Norrbotten
Organization logotype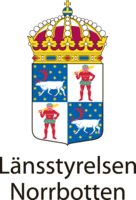 Questions & Answers
Ask a question to other Naturkartan users.