Arvidsträskberget
Nature reserve
Description
Parts of Arvidsträskberget mountain are densely covered in boulders, above all in the eastern part where there is also a ravine. To the south there is an extended slope mostly covered by pine forest. The area is 1 square kilometre.
Activities And Facilities
Nature reserve
Facts

Kommun: Älvsbyn

Bildat år: 2011

Storlek: 1 kvadratkilometer

Förvaltare: Länsstyrelsen

Skyddsform: Naturreservat
Communications

Arvidsträskberget lies 10 kilometres southwest of Älvsbyn. The reserve is reached on the road between the villages of Korsträsk and Långträsk. North of Djupvik village a logging road runs nearly all the way to the reserve. There is a logging road with a turnaround on the north side of the reserve.
Directions

Arvidsträskberget ligger 10 kilometer sydväst om Älvsbyn. Reservatet nås genom vägen som går mellan byn Korsträsk och Långträsk. Norr om byn Djupvik går en skogsbilväg som leder nästan ända fram till reservatet. En skogsbilväg med en vändplan finns på norra sidan av reservatet.
Regulations

Alla föreskrifter finns i reservatsbeslutet. Det är tillåtet att:

• tälta • vandra • göra upp en mindre eld. Glöm inte att ta med egen ved! • köra snöskoter på väl snötäckt mark • plocka bär och matsvamp • fiska och jaga i enlighet med gällande lagar

Det är inte tillåtet att skräpa ner eller skada växt- och djurliv. Tänk på allemansrätten och var rädd om naturen!
Contact
Email address
Länsstyrelsen Norrbotten
Organization logotype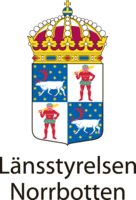 Questions & Answers
Ask a question to other Naturkartan users.