Signature trail - Mörbylångaleden Stage 2
Hiking
Trail details
Length

18.0 km

Difficulty

Blue - medium
Description
Linné Station, Skogsby - Mörbylånga
TRAIL DESCRIPTION Accompanied by stunning views, this stage takes you along the coast to Mörbylånga. You pass through the lush, bird-rich Vickleby Forest and continue along the Kalmarsund past Haga Park. You follow the beautiful, steep sand dune south past Klevabadet. After another lush woodland section and a few hills, you catch a glimpse of Mörbylånga.
Stage 2 consists mostly of gravel roads and paths. There are also several stiles and footpaths. Along the trail there are several rest and bathing areas. Bring binoculars to observe the different bird species along the coast. Parking is available at Station Linné, Karlevistenen, Beijershamn, Klevabadet and in Mörbylånga.
The stage starts at Linné Station and makes its way via the Karelvisten rune stone down to the western coastline. Just under two kilometres south of Karlevistenen is the Karlevi Mo rest area, with a toilet, shelter and barbecue area. Continue through the lush, bird-rich deciduous forest of the Beijershamn Nature Reserve. Then follow the paved road past Haga Park's swimming area. After the bathing area, the trail continues south along paths and cottage areas at the beautiful steep sand dune and you reach the next bathing area - Klevabadet. Then continue south along the beach, round the pond and on over the wooden boardwalk through the alder woods and after the small hills you can see Mörbylånga. Near the village is the Bruksrasten rest area. The stage finish is at the Balken bathing area at Mörbylånga harbour.
Along this stretch there are several rest areas with toilets: Karlevistenen, Karlevi Mo, Klevabadet
Parking is available at Linné Station, Karlevistenen, Beijershamn, Haga Park, Kleva and in Mörbylånga. Take the opportunity to visit the Beijershamn nature reserve, which is passed by.
Activities And Facilities
Hiking
Accessibility
Near parking

Near toilet
Facts

The Karlevi stone The Karlevi stone is considered one of Sweden's most remarkable rune stones. It stands in a field, very close to the shore next to Kalmarsund. The stone is a migratory block of grey quartz porphyry from the area west of Oskarshamn. The rune stone was erected after the Danish chieftain Sibbe Foldarsson (Sibbe the Wise).

Beijershamn The Beijershamn nature reserve consists of a unique environment with a mixture of meadows, marshes and open waters. Together with the shallow bay and the sand reef, Beijershamn became one of Öland's most important bird sites, both during breeding and migration periods. From the path leading out to the pier and the birdwatching towers you get a good overview of the area and its birdlife. In total, around 260 different bird species have been observed here so far.
Communications
Contact
Address
0485-474 92
Email address
Matheus Tholin
Organization logotype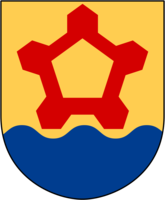 Questions & Answers
Ask a question to other Naturkartan users.