Följ de blåmarkerade pinnarna

Orkidéfält

Millerstenen

Vägskäl
Millersten
Hiking
Description
Millersten är en led som delvis är gemensam med leden till Tingstad flisor. Med utgångspunkt från Penåsa parkering följer du blå-markerade stolpar på din vandring över alvaret.
Du kan välja att gå en 7,2 km lång slinga med utgångspunkt från parkeringen/banvallen, eller i kombination med en tur till Tingstad flisor, en sträcka på 13,8 km. Millersten är ett stort flyttblock av granit, insprängt i den långa stenmuren. Millersten betyder ungefär stenen mitt emellan och är en gränssten mellan socknarna.
Mellan stenen och banvallen följer du under en del av sträckan den drygt fyra mil långa Mittmuren som sträcker sig över hela alvaret i nord/sydlig riktning. Detta lär ha varit en av de första murarna som tillkom efter att kronans marker delades upp, utmarksdelningen, under 1800-talets början.
Activities And Facilities
Hiking

Circular trail
Accessibility
Near parking

Near toilet
Contact
Address
0485-474 92
Email address
Matheus Tholin
Organization logotype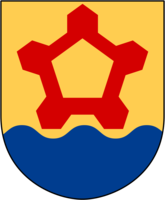 Questions & Answers
Ask a question to other Naturkartan users or to the responsible manager.