Foto Länsstyrelsen
Larzonska
Nature reserve
Description
Larzonska naturreservatet ligger på en höjdrygg och består av ljus och öppen hällmarkstallskog. Det finns ingen stig över stenar och hällar, men är du säker på foten kan reservatet vara ett spännande utflyktsmål.
Området ligger 4 km nordväst om Bollnäs och omfattar 9,8 ha. Tallarna är gamla trots sin ringa grovlek. Många är 150 – 200 år, vissa ännu äldre. Här och där kan man hitta spår efter skogsbrand i form av kolade stubbar och brandskador på trädstammarna.
Död ved i form av liggande och stående träd förekommer också, till nytta för vedsvampar. Vissa arter av skalbaggar trivs i gammal tallved, särskilt om den står solbelyst.
Källa Länsstyrelsen
Activities And Facilities
Nature reserve
Contact
Address
Information hämtad från öppna datakällor till Naturkartan.se
Email address
Emil Hellström
Organization logotype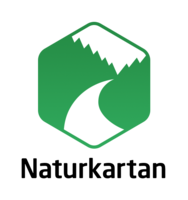 Questions & Answers
Ask a question to other Naturkartan users.