Smäcken
Nature reserve
Description
Det här är verkligen en tätortsnära natur! Runt omkring ligger bostadsområden och det är kanske mest de som bor här som nyttjar området. En lummig grönska, öppna marker samt källor och vattendrag gör området mycket variationsrikt och en värdefull oas för olika växter och djur.
Området har fått sitt namn "Smäcken" efter den spång, tidigare kallad smäck, som ledde över Lusbäcken intill sitt utlopp i Tunaån. Här finns lummig lövskog som det finns ett rikt fågelliv i. Skogen har stått så länge att träd börjar dö, vilket innebär att mängden död ved ökar allt eftersom. Detta skapar förutsättningar för svampar och insekter vilket i sin tur är gynnsamt för t.ex. hackspettar. Området omfattar även intressanta vattenmiljöer vid källorna och Lusbäcken. Längs Lusbäcken och i Smäcken finns flera platser där grodorna leker på våren.
Activities And Facilities
Nature reserve
Accessibility
Near parking

Near Public Transport

Stroller accessible
Parking

Parkering vid Fornby folkhögskola och vid grusplanen på Holmstensgatan på Åselbysidan.
Communications

Från Borlänge centrum Buss 1 mot Dala Airport hållplats Bro.
Contact
Email address
Jakob Wallin
Organization logotype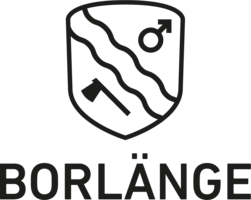 Questions & Answers
Ask a question to other Naturkartan users or to the responsible manager.