Bergslagsleden
Naturkartan guide
Välkommen till Bergslagsleden!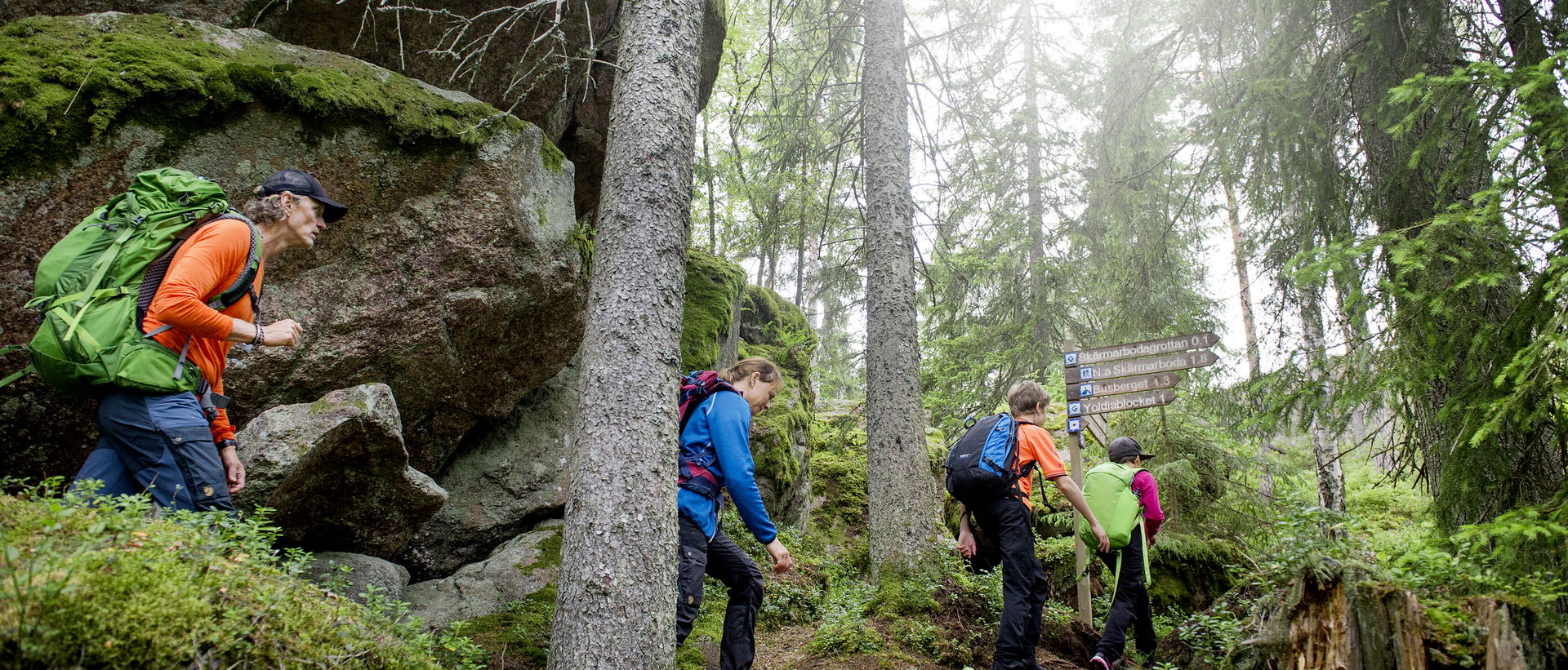 Popular hiking trails

Popular accommodation

Popular etappmål
Tips
Where to sleep
Where to eat
Bergslagsleden är en 28 mil lång vandrings- led genom hela Örebro län. Den är uppdelad…
About Bergslagsleden
The Bergslagsleden Trail is a 280-kilometre-long hiking trail that takes you through the whole of the county of Örebro. Divided into 17 stages, the trail is managed and maintained by Region Örebro County. It has orange markings on trees and posts to guide you. Where paths cross, arrows marked with the Bergslagsleden symbol are used to point you in the right direction. All the stages have a resting place with a wind shelter, fireplace, and toilet. At www.bergslagsleden.se you will find all the information you require as you follow the trail and the unique experiences it has to offer.
At times, the trail will take you through nature reserves and national parks where there are special rules governing what you are allowed and not allowed to do. Further information about this is available at www.lansstyrelsen.se/naturreservat.
Contacts
Utvecklingsledare Friluftsliv, Region Örebro län
Region Örebro län är huvudman för Bergslaglsleden.