Lunsjrett

Lunsjrett - Karbonade med stekt løk og grønnsaker

Sløydens lokaler

Konferanserom

Sløydens lokaler

Sløydens lokaler

Sløydens lokaler

Sløydens lokaler 1899
Sløyden Lunchrestaurant at Myrerskog, Spydeberg
Cafe/Restaurant
County:

Viken
6270.57 km away from you
Description
Hot lunch every day
Sløyden restaurant is centrally located in Indre Østfold, only 40 minutes from Oslo by train to Knapstad station and just over 2.5 km from the E18 by car. They serve hot lunch and a rich salad buffet every day in their cozy premises at Myrerskog in Spydeberg. Bring your friends, acquaintances, colleagues or business associates and enjoy tasty home-cooked food, made from locally sourced ingredients, prepared by our talented chefs.
We post a new menu every week on our website as well as on social media.
Opening hours for the lunch restaurant: Monday-Thursday 11:00-13:00 and Friday 10:00-12:00.
The lunch experience with us can be combined with conference room hire.
Catering
Myrerskog Lunch & Catering – Short-distance and tasty food delivered straight to you
They offer catering in Akershus and Indre Østfold. Their chefs prepare everything from buttered baked goods and tapas to cold buffets and party food. They deliver the food and also offer equipment and personnel hire. Please contact them for an informal chat. They are happy to help you.
You can find their catering menu and contact information at their website.
Company premises
Sløyden's beautiful premises are rented out for all types of gatherings. Perhaps you want to organize a small event, gather your friends, celebrate a wedding, confirmation, christening/christening or an anniversary? Or maybe this is the place where you hold a memorial service for someone you have lost.
When renting their function rooms, food prepared by their chefs is served. Our catering staff ensures that the tables are fully set and will provide the best service during the gathering.
Large parking lot
All rights
Capacity function rooms: 60 - 80 pers.
Capacity conference room only: 20 - 25 pers.
Great conference room at Myrerskog in Spydeberg
Their conference room is modern and of a high technical standard. The conference room has a capacity of 20-25 people. If a larger space is desired, the walls of the conference room can be opened and Sløyden's restaurant premises can be used, - then with capacity for 80 people. Renting the conference room can be combined with lunch in the pleasant restaurant Sløyden and their chefs are helpful with fruit trays, coffee/tea, juice etc. for your event.
Conference facilities:
Large screen monitor with built-in PC and sound system
Possibility of connecting a private computer
Camera for video conferencing and Skype calls
Free wifi, dimmer, flipchart, pens and paper
Well ventilated with air conditioning
Good lighting and natural daylight/sun shading
Large parking lot
Activities And Facilities
Cafe/Restaurant
Contact
Email address
Kontakta Unionsleden
Organization logotype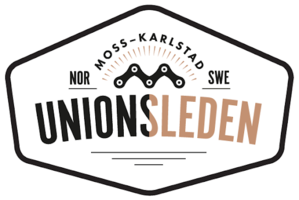 Questions & Answers
Ask a question to other Naturkartan users.