Sköna kurvor som gjorda för att pumpa sig genom
Photo: Anders Erlandsson Friluftsenheten

Teknikhinder med olika svårighetsgrad. Lär dig tekniken på de låga, och enkla först och avancera senare till de mer utmanande.
Photo: Anders Erlandsson Friluftsenheten

Skön utförsåkning
Photo: Anders Erlandsson Friluftsenheten

50 meter lång spång att öva på inför kommande utmaningar på de längre lederna. Två olika svårigheter finns att välja mellan. Den smala är riktigt knivig och kan lätt ge "spångest".
Photo: Anders Erlandsson Friluftsenheten

Två olika hopp på grön respektive blå svårighetsnivå
Photo: Anders Erlandsson Friluftsenheten

Hopp på röd svårighetsnivå
Photo: Anders Erlandsson Friluftsenheten

Spårmarkering cykelleden Sågverket
Photo: Friluftsenheten
Sågverket
Biking
Description
En perfekt nybörjarled som bjuder på motstånd även för den kunnige cyklisten. Här kan du öva balans, hopp och gupp. Eller så tar du det lugnt genom enklaste ledvalet. Du väljer själv. Men kom ihåg att vara trevligast på leden, och plinga om du vill köra om.
Activities And Facilities
Biking

Hiking
Contact
Email address
Fritidsinformation
Organization logotype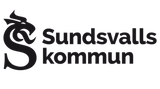 Questions & Answers
Ask a question to other Naturkartan users.