Drottningleden.
Photo: Tomas Staafjord

Photo: Mats Nilsson

A sign next to the Tärnasjö-cottages.
Photo: Beatrice Norrman

Vindelvaggi in autumn.
Photo: Beatrice Norrman
Vindelfjällen
Nature reserve
Description
Vindelfjällen got its name from the free-flowing Vindelälven river. It starts by the Norwegian border and makes its way down through a deep valley to the foot of Ammarfjället. When the river reaches Ammarnäs, it forms a delta. A paradise for migrating birds and for the farmers who once settled here.
Masses of orchids
The rapids roar and the birch forest's leaves whisper. Green water winds its way through the rock and the giant's kettles that have been formed over millennia. The Lapland marsh-orchids seem to almost glow in the mires. The Gymnadenia runei, Vindelfjällen's rarest orchid, grows at the boundary with the bare mountain above the tree line and is purplish-red in colour. There are no fewer than 11 orchid species on Artfjället.
Syterskalet – The southern Lapporten
The reindeer stand there with their calves on the snow-covered surface, close to northern Sytertoppen, the highest point in the area at 1,767 metres above sea level. Hikers can make their way through the impressive Syterskalet valley and follow the main artery of the mountains, the Kungsleden trail, which starts in Hemavan. There are 5 staffed cabins over a distance of 79 km along the easy section between Hemavan and Ammarnäs. The entire Vindelfjäll area offers many opportunities to rest, with a total of 27 cabins and many rest shelters.
Deep forests
There are also deep forests teeming with life in Vindelfjällen. A skiing tour between snow-laden spruces is a great way of getting about in the dense forest. The Matsorliden, Kirjesålandet and Giertsbäcksdalen areas are largely devoid of paths, so some experience is required.
Naturum – Vindelfjällen Visitor centre
Naturum Vindelfjällen visitors' centres in Hemavan and Ammarnäs invite you in to meet Vindelfjällen's nature. Here you can find out more about the nature and culture in the region. You can get advice about hiking trails, go on a guided tour, look at the exhibition or buy maps. In Hemavan there is also an alpine botanical garden, with almost 400 plant species to see.
Activities And Facilities
Nature reserve
Accessibility
Near parking

Near Public Transport

Near toilet
Directions

The Vindelfjällen nature reserve is situated in Sorsele and Storuman municipalities. The nature reserve can be accessed from several different directions. The most common route is to start in Hemavan or Ammarnäs.
Contact
Email address
Länsstyrelsen Västerbotten
Organization logotype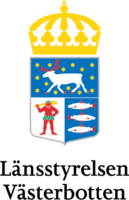 Questions & Answers
Ask a question to other Naturkartan users or to the responsible manager.