Syterstugan - Viterskalsstugan, Kungsleden
Hiking
Description
Mellan Syterstugan och Viterskalsstugan går Kungsleden genom Syterskalets djupa dalgång, formad som ett U. Här är du omgiven av högalpina toppar under den långa vandringen genom det mäktiga skalet. I Syterskalet betar ofta stora renhjordar, var försiktig så du inte stör dem. Längs vägen ligger Syterskalets rastskydd där du kan vila och ta skydd från vädret om det behövs. Närmare Viterskalsstugan finns gott om fina tältplatser.
Activities And Facilities
Hiking
Contact
Email address
Länsstyrelsen Västerbotten
Organization logotype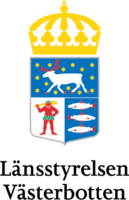 Questions & Answers
Ask a question to other Naturkartan users.