Photo: Henrik Johansson

Photo: Emma Johansson

Photo: Henrik Johansson

Vedbod.
Photo: Henrik Johansson

Photo: Emma Johansson

Photo: Peter Jonsson
Blerikstugan i Matskanområdet
Accommodation
Description
Blerikstugan i Matskanområdet ligger i östra delen av Marsfjällets naturreservat och har 4 bäddar.
Stugan är olåst och övernattning kostar 200 kr per person och natt. Barn 0–15 år bor gratis. Avgiften används till stugans underhåll, utrustning och ved. Betalningsinformation finns i stugan. Det går inte att boka stugan eller sängplatserna.
Erbjud nya gäster att sova i sängarna om du redan sovit en natt. Vandrare och skidåkare har förtur till sängarna.
Stugan har vedspis, köksutrustning, madrasser, kuddar och filtar. Ta med lakan eller sovsäck. Du som besökare städar efter dig och bär in ved från vedförrådet till nästa gäst. Glöm inte att splinta stickor som är lätta att göra upp en eld med.
I stugan är det tillåtet att ha hund, men den får inte ligga på madrasser eller filtar. Använd inte heller köksutrustning som matskål.
Koordinater
RT90: X 7220047 Y 1512782
Sweref 99: N 7218164 E 550633
Activities And Facilities
Accommodation
Contact
Email address
Länsstyrelsen Västerbotten
Organization logotype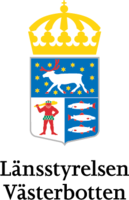 Questions & Answers
Ask a question to other Naturkartan users.