Photo: Länsstyrelsen Västerbotten

Photo: Länsstyrelsen Västerbotten

Photo: Anna Wenngren

Photo: Länsstyrelsen Västerbotten
Nalovardo
Nature reserve
Description
A hike up on Nalovardo takes you to the bare mountain above the tree-line. The mountain stands on its own, as a final outpost east of the mountain chain. From the 762 metre-tall peak, you can see forests, mires and lakes from the perspective of the rough-legged buzzard. The Vindelälven river runs far below, and the Norwegian mountain peaks rear up on the horizon.
Valuable mires
An enormous area of mires spreads out in the heart of the reserve. In the summer, wood sandpipers, common greenshanks and other wetland birds plod about here among the sedge and the cloudberries. In times past, the mires were even more valuable than the surrounding forest. New settlers came to the mires to mow hay for their animals. The hay was stored in the mires until it could be transported by horse and sledge. Observant visitors may still spot the old hay-stacking poles and the remains of barns.
Postmyran mire is located in the middle of the reserve. In the old days, postmen travelled on foot through the valley, laden with the post being sent between Sorsele and Arjeplog.
True ancient forest
The mountains around the mires are decked with forest that has had to take care of itself without being felled. The spruces are covered with lichen. The oldest trees have been growing here for 300 years. Eventually they fall over. Rare wood-inhabiting fungi such as the Skeletocutis odora thrive on these fallen trees. An inquisitive Siberian jay may appear all of a sudden. And the three-toed woodpecker reveals its presence with marks in the spruce bark.
Signs in the snow
In the winter, the forest is transformed into quiet, sparkling snow sculptures. But not everything is still – tracks in the snow reveal the presence of lynxes, wolverines and ptarmigans, while the owls begin to call in the early spring.
The forest carries on
On the other side of the county border, the ancient forest continues into Norrbotten. The Laisdalen reserve's virgin mountain forest extend for 100 km along the Laisälven river, part of the Vindelälven's unregulated water system. The river is lined with ancient forest, as it has always been, running through waterfalls, rapids and pools.
Activities And Facilities
Nature reserve
Accessibility
Near parking
Directions

The Nalovardo nature reserve is situated 15 kilometres north of Sorsele, on the road to Ammarnäs.
Contact
Email address
Länsstyrelsen Västerbotten
Organization logotype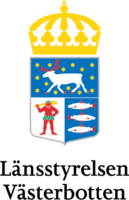 Questions & Answers
Ask a question to other Naturkartan users.