Photo: Mats Nilsson

The suspension bridge over Vojmån.
Photo: Peter Jonsson

The suspension bridge at Daevnie.
Photo: Lena Lundevaller

Blerikstugan i Matskaområdet.
Photo: Lena Lundevaller

Photo: Emma Johansson
Marsfjället
Nature reserve
Description
Marsfjället's extensive nature reserve is home to both mountain and coniferous forest animals. Species such as the Arctic fox and the snowy owl thrive in particular in years when there is a healthy lemming population.
Exciting wetland birds such as the broad-billed sandpiper and the spotted redshank breed in the mires between the mountain and the coniferous forest. The capercaillie and the Siberian tit are true coniferous forest birds.
Wilderness landscape in Vilhelminafjällen
Marsfjället nature reserve is home to everything from bare mountain and mountain birch forest in the west to upland mire plateaus and virgin forest in the east. The Marsfjället massif is dominated by the mighty Marsfjällstoppen peak which, at 1,587 metres above sea level, is the tallest mountain in southern Lapland. On the plateau east of Marsfjället is a mire measuring around 10,000 hectares, which switches to forest at its eastern boundary. There are 18,000 hectares of ancient forest here. The forest around Matskan is mostly spruce, but in Styggrubba you can also find pine forest that has been affected by fires.
Exciting animal life
The bird-life is perhaps richest in the area's mires. Here you can find species such as bean geese, cranes, whimbrels and ruffs.When hiking and fishing in the forested areas, you might possibly encounter bears. If you do, remember that the bear is the highest-ranking animal in the forest. Reveal your presence and then walk calmly away from the bear.
Rarities on serpentine
Graipesvare, Murfjället and Aunere west of Marsfjället itself consist in part of serpentine, a very alkaline rock type. Rare plants such as alpine sedge, mountain sandwort, Norwegian sandwort, snow whitlowgrass and slender gentian all grow on these serpentine mountains. South of Vojmån, by Kittelfjäll, you can find reddish-brown serpentine moraines where the woolly alpine chickweed grows among twisted pines.
Activities And Facilities
Nature reserve
Accessibility
Near parking

Near Public Transport
Directions

The reserve is located in the mountains and foothills 100-150 km from Vilhelmina. Take Route 1067 towards Stekenjokk. The reserve can be reached from Kittelfjäll in the north, from Marsliden in the south or from Fatmomakke in the west. The road between Stalon and Dikanäs passes through the reserve, and from it you can step straight into virgin forest close to the mountains. Several paths start from the road.
Contact
Email address
Länsstyrelsen Västerbotten
Organization logotype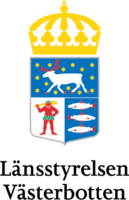 Questions & Answers
Ask a question to other Naturkartan users.