Photo: Sam Hedman
Led till Atoklimpens topp
Hiking
Description
En samisk kulturmiljö med intressant flora och geologi.
Från Atostugan går en vacker stig upp till toppen av Atoklimpen, 1 006 möh. Det är en fin vandring genom gles och vacker fjällbjörkskog upp till trädgränsen. Här viker en stig av söderut genom Atoklimpens kulturreservat, och stigen mot toppen fortsätter uppåt/österut. Lämpligt rastställe är vid den lilla tjärnen uppe på kalfjället.
När man har passerat den lilla tjärnen och går vidare upp på själva Atoklimpen blir stigen upp till toppen otydlig. Därför bör man ha god sikt när man går vidare sista biten.
Det säreget formade Atoklimpen, på samiska Aatoklimpoe/ Aatoeklibpe, betraktades av samerna som ett mycket heligt fjäll. Fjället bjuder också på mycket intressant geologi och flora.
Turen till toppen från Atostugan tar ca 4-5 timmar tur och retur.
Från Atostugan utgår också en vandringsled, ca 9 km, i fjällterräng runt Atoklimpens kulturreservat.
Activities And Facilities
Hiking
Parking

Parkering finns vid väg 1116 (Krutfjällsvägen). Parkera bilen där och följ sedan grusvägen fram till Atostugan till fots där stigen sen börjar. Handikapparkering finns precis intill entrén till Atoklimpens kulturreservat.
Directions

Atoklimpen ligger 4 mil väster om Tärnaby. I Västansjö sväng mot Joesjö/Hattfjelldal och efter Boxfjäll, 2 km innan riksgränsen, ligger Atoklimpen på vänster sida. Skyltat.
Contact
Email address
Länsstyrelsen Västerbotten
Organization logotype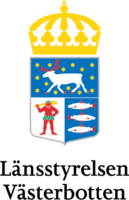 Questions & Answers
Ask a question to other Naturkartan users.