Flodpärlmusslor i Kvarnbäcken.
Photo: Länsstyrelsen Västerbotten

Photo: Länsstyrelsen Västerbotten

Photo: Länsstyrelsen Västerbotten
Kvarnbäcken
Nature reserve
Description
Flodpärlmusslan är en av de mest långlivade arterna i vår svenska fauna. I Kvarnbäcken finns ett av länets rikaste bestånd med upp till 140 000 musslor.
I Kvarnbäckens rena vatten finns stora ansamlingar av flodpärlmusslor som är en starkt hotad och fascinerande art. Musslorna kan bli över 250 år gamla och har en stor roll i vattenekosystemet. Därför är musslan och de vattendrag den lever i viktiga att skydda och bevara.
Musslan har höga krav på sin livsmiljö för att reproducera sig och vill ha strömmande vatten av bra kvalitet, stabila bottnar av lämpligt material, god vattenomsättning i substratet och god tillgång till öring. Öringen fungerar som värdfisk för musslans larver som en del i den komplicerade fortplantningen.
Musslornas larver måste, för att överleva, sitta fästa på öringars gälar under det första året. Endast en mussellarv på etthundra miljoner (!) utvecklas till en mussla.
Activities And Facilities
Nature reserve
Directions

Reservatet ligger cirka 3 km norr om Sorsele samhälle.
Contact
Email address
Länsstyrelsen Västerbotten
Organization logotype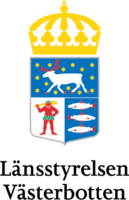 Questions & Answers
Ask a question to other Naturkartan users.