Kittelfjället
Photo: Lena Lundevaller
Kittelfjället
Attraction
Description
Kittelfjället bjuder på fantastiska vyer över naturreservatets fjällmassiv, söderut mot det intilliggande Marsfjällets naturreservat och vid klart väder västerut ända till Norge.
Kittelfjället är populärt för sin fina lössnöåkning. Vintertid finns skidlift med flera nedfarter och en toppstuga. Laviner och ras är vanliga på Kittelfjället. Fjällets branta sluttningar lockar också klättrare och skärmflygare. Det finns
flera preparerade längdskidspår på Kittelfjället.
Sommartid finns två stigar förbi ravinerna och vintertid går skidliften till platån. Efter den utmanande inledande stigningen genom fjällbjörkskogen förbi ravinerna nås fjällplatån med sin storslagna utsikt. Lätt vandring längs fjällkammen till södra toppen, 1 217 m.ö.h., och den norra toppen, 1 231 m.ö.h. med utblickar mot Vojmådalen, Girifjället och Marsfjället.
Activities And Facilities
Attraction
Contact
Email address
Länsstyrelsen Västerbotten
Organization logotype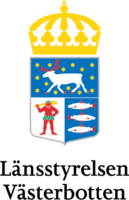 Questions & Answers
Ask a question to other Naturkartan users.