Ovanför sjön Gottern.
Photo: Andreas Karlsson

Photo: Oskar Karlin
Gränssjö – Åtnikstugan, Lapplandsleden
Hiking
Description
Terrängen är våt till en början, men blir sedan relativt lättvandrad. Två tredjedelar av etappen går i fjällbjörkskog.
Uppe på Njeeretjahke ser du hela vägen tillbaka till Norra Storfjället och lite längre fram längs vägen ser du in mot Marsfjället.
Ovanför sjön Gottern innan leden går ner i björkskogen, eller nere vid bron över Gajsarjohkka, finns bra tältplatser. Det finns inte så mycket vatten uppe på fjället så ta med lite om ni planerar att tälta här uppe. Ovanför Gottern finns några mindre källflöden inne i skogen.
Efter ytterligare 11–13 km beroende på tidigare tältplats når du Åtnikstugan. Här kan man antingen övernatta i stugan eller tälta på gården. Passa på att hämta vatten i den bubblande kallkällan.
Det finns också en bra tältplats om man tar stigen cirka 1 km upp till Åtnikkjavrie. Vid de spegelblanka tjärnarna låg tidigare Lill Britas kåtaplats och den öppna ängsmarken finns kvar än idag. Det fungerar även bra att tälta på några av ryggarna en bit innan stugan där leden följer ån.
Ungefärlig tid att vandra sträckan: 1-2 dagar
Activities And Facilities
Hiking
Contact
Email address
Länsstyrelsen Västerbotten
Organization logotype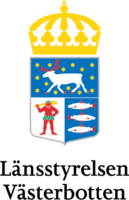 Questions & Answers
Ask a question to other Naturkartan users or to the responsible manager.