På väg till vistet. Andreas Karlsson.
Gausjosjöns sameviste
Culture
Description
De nuvarande kåtorna och bodarna i Gausjosjöns sameviste har uppförts av tvångsinflyttade samer från Norrbotten på 1930-talet. Dessa nordsamiska kåtor är byggda med en annan konstruktion än de ursprungliga sydsamiska. Den nordsamiska kåtan är rymligare upptill och mer rundad än den sydsamiska. Torvstyckena är lagda horisontellt i stället för plant. 500 m österut ligger Sotsbäckens viste med kåta av sydsamisk modell.
Activities And Facilities
Culture
Contact
Email address
Länsstyrelsen Västerbotten
Organization logotype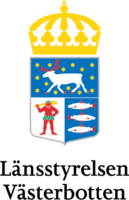 Questions & Answers
Ask a question to other Naturkartan users.