Fjällbotaniska trädgården, foto Andreas Karlsson
Fjällbotaniska trädgården naturum Hemavan - Sevärt
Culture
Description
Inte särskilt långt från slalombackarna i Hemavan har en alldeles unik miljö skapats – en fjällbotanisk trädgård med över 400 arter som samsas inom ett drygt fyra hektar stort område. Här kan man på ett och samma ställe beskåda den variation och artrikedom som kännetecknar fjällens flora, allt från den rika strandväxtligheten längs våra oreglerade älvar till riktigt högalpina växter som isranunkel och fjällsmörblomma.
Längs de handikappanpassade stigarna är det de inhemska arterna som dominerar, men här finns även exemplar av rara alp växter. Den kanske mest unika här är dock ytterst lokal, nämligen en relativt nyupptäckt orkidé, brudkulla. Arten har fått sitt latinska namn Gymnadenia runei efter sin upptäckare Olof Rune, tillika initiativtagare och uppbyggare av Fjällbotaniska trädgården.
Activities And Facilities
Culture
Contact
Email address
Länsstyrelsen Västerbotten
Organization logotype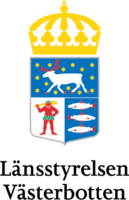 Questions & Answers
Ask a question to other Naturkartan users or to the responsible manager.