Björnkojan Vindelfjällen
Hostel
Description
Inte långt från Kåtaträsket i fjällnära tallskog ligger en timrad koja. Stig finns till Kåtaträsket. Därifrån får du följa sjöstranden, över bron vid bäckutloppet och sedan snett genom skogen. Kojan ligger vackert vid en liten tjärn.
Det finns plats för 6-8 personer.
Kojan är olåst och övernattning i kojan är gratis. Det är enkelt boende med sovplatser, kamin, bord och stolar. Ta med all utrustning. Det går inte att boka kojan eller sovplatserna.
Erbjud nya gäster sovplats om du redan sovit en natt. Vandrare och skidåkare har förtur till sovplatserna.
Du som besökare städar efter dig och bär in ved från vedförrådet till nästa gäst. Ved finns som meterved. Glöm inte att splinta stickor som är lätta att göra upp en eld med.
I kojan är det tillåtet att ha hund.
Koordinat
RT90: Y 7286931 X 1529670.
Sweref 99: N 7285260 E 566639
Koordinat till bron vid bäckutloppet
RT90: X 7286255 Y 1529319.
Activities And Facilities
Hostel
Contact
Email address
Länsstyrelsen Västerbotten
Organization logotype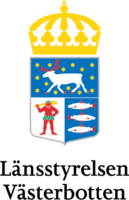 Questions & Answers
Ask a question to other Naturkartan users or to the responsible manager.