Biergienas
Biergienas-Dávtájávrrie, Ammarnäs närleder
Hiking
Description
På Vindelfjällens naturum i Ammarnäs kan du få information om närlederna. Där finns ledbeskrivningar, information och erfarna guider.
Den här vandringen utgår från Biergienas och går till sjön Dávtájávrrie. Vandringen går genom fjällbjörkskog och når upp på kalfjället. Björkfjällets hedar lämpar sig för nybörjarvandring. Här finns lättbestigna toppar och vackra små vattendrag. Det är ofta gott om fåglar strax efter att isen och snön börjat smälta undan.
Länge har renarna vandrat längs Björkfjället. Spår från idag löper parallellt med historiens. Höst- och vårvisten står kvar från en tid då renskötarna vandrade med renarna mellan sommar och vinterbetesland. Vid Biergienas rengärde finns spår från renskötselns moderna transportmedel. Men slakteriet är sedan länge igenbommat.
Den badvänliga lilla sjön Dávtájávrrie har en fin strandkant, man kan nästan tala om sandstrand. Bäcken vid sjön inbjuder till lek och det passar bra att rasta här när vädret tillåter.
Avstånd: Biergienas -Dávtájávrrie 6,2 km
Activities And Facilities
Hiking
Contact
Email address
Länsstyrelsen Västerbotten
Organization logotype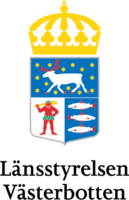 Questions & Answers
Ask a question to other Naturkartan users.