Deavna rastskydd.
Photo: Oskar Karlin

Södra Storfjället.
Photo: Oskar Karlin

Atoklimpen från Gahpsvaajja.
Photo: Oskar Karlin

Arevattnet.
Photo: Emma Johansson

Photo: Emma Johansson
Atoklimpen – Arevattnet, Lapplandsleden
Hiking
Description
Kring Atoklimpen finns mycket att se och det kan vara värt att stanna en dag och gå leden runt berget.
Atoklimpen-Arevattnet är en mycket vindutsatt sträcka. Bra tältplatser finns på flera platser där leden går nära Risbäcken, exempelvis cirka 500 m efter att Risbäcken korsats från Atoklimpen. Även bort mot Gahpsjohkka, omkring 5 km längre fram finns bra och släta platser vid bäckravinen.
När högsta punkten vid Deavna (ca 1 100 m ö h) passerats når du rastskyddet Deavna, cirka 12 km från Atoklimpen. Du befinner dig då på en bergsudde med vyer över de väntande bergsryggarna framöver. Här är det torrt och fint att sätta upp ett tält. Ett alternativ är att fortsätta en bit söder om Gahpsjohkkas vattenfall upp på höjden strax söder om, eller i närheten av Noelejohkkes vattenfall.
Vid den klarblå sjön Arevattnet 20 km från Atoklimpen finns en stuga med fyra bäddar. Vill du tälta finns det fina och släta hedar några hundra meter sydost om stugan vid sjön Arevattnets strand.
Ungefärlig tid att vandra sträckan: 2-3 dagar
Activities And Facilities
Hiking
Contact
Email address
Länsstyrelsen Västerbotten
Organization logotype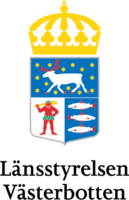 Questions & Answers
Ask a question to other Naturkartan users or to the responsible manager.