Tjåkkelestugan.
Photo: Oskar Karlin

Våjråelkie tagen från Suenjeretjålhte.
Photo: Oskar Karlin

I Remdalen med vyer mot Fjällfjället och Durrenpiken.
Photo: Oskar Karlin
Åtnikstugan - Klimpfjäll (Soldalen), Lapplandsleden
Hiking
Description
På väg upp från Vojmån och Åtnikstugan väntar utsikten in mot Remdalen och Fjällfjällens höga Durrenpik från Årjielgietje. När leden går in på Norgefararleden möts du av fina åsformationer från Åtnikstugan bort mot Klimpfjäll.
Nästa målpunkt är Tjåkkelestugorna som nås efter 17 km, större delen går längs Norgefararleden. På ängsmarken utanför stugorna är det fint att tälta, om du inte väljer att övernatta i stugan. För den som vill tälta längs vägen är sandåsarna i Remdalen fina att slå upp tältet på.
Efter Tjåkkelestugorna passar det bra att tälta innan du når det mäktiga Durrenskalet. Lämpliga tältplatser finns på de torra backarna nära någon av de små tjärnarna. Även efter skalet finns fina platser.
I Durrenskalet finns ett rastskydd om vädret är tufft eller fika behöver fyllas på. När du når skalets slut kan du antingen gå ner mot Soldalen (10 km) eller in till Klimpfjäll (9 km), för att exempelvis handla mat eller besöka Norgefarargården.
Från Klimpfjäll är det cirka 3 km tillbaka till leden upp mot Slipsikstugan. För den som vill tälta innan vägen ner i dalen är det slätt och bra en bit efter du passerat bäcken från Rahpstenjavrie eller uppe på Tjuthornsfjället.
Ungefärlig tid att vandra sträckan: 2-3 dagar
Activities And Facilities
Hiking
Contact
Email address
Länsstyrelsen Västerbotten
Organization logotype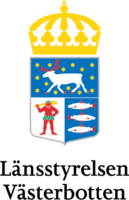 Questions & Answers
Ask a question to other Naturkartan users or to the responsible manager.