Angsjöleden Björnlandets nationalpark
Hiking
Description
Efter entréområdet med ramp, information, rastplats, kallkälla och guldstjärna fortsätter den röda leden över myrar och riktigt fin gammelskog. Efter en dryg kilometer når du Angsjökojan.
Fortsätter du varvet kring sjön så passerar du snart Björkbäcken och kommer in i ett backigare parti. Leden går mycket brant uppför sluttningen så ta det försiktigt. Avslutningsvis går leden på äldre flottningsdämme och vacker bågbro över Angsjöbäcken tillbaka till entré Angsjö.
Följ röd ledmarkering.
Activities And Facilities
Hiking
Contact
Email address
Länsstyrelsen Västerbotten
Organization logotype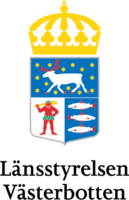 Questions & Answers
Ask a question to other Naturkartan users.